13 August 2023


My view on Alibaba has changed since I first bought the stock in late 2021. Initially, it was "a great business facing temporary problems". Later, when more evidence emerged that Alibaba was losing market share to domestic rivals and the stock fell even further, my view transformed into a "normal business selling at a great discount, deep value".

The problem with holding deep value is timing. You are never sure when the market will recognise the value, and it is even more problematic in the case of Chinese e-commerce with the looming Taiwan conflict.

Over the past few quarters, the company has been focused on profitability, mostly cutting investments in new ventures and raising the efficiency of the core operations. It has been expanding its buyback programme supported by a net cash position and strong FCF generation. I was fine to continue holding it, although the issue of Taiwan was not going away.

However, the results reported by Alibaba on 10 August look to be a game changer. Of course, with last year's low base effect and the still weak Chinese economy, one should not get too excited by just one strong quarter.

Nevertheless, I have never been more excited about Alibaba stock. The company returned to growth in its core e-commerce segment and further narrowed losses in other segments. Cloud is the only segment that continues to underperform.

I am also excited to see much better disclosure by key segments, especially the revenues and profitability of Taobao and Tmall.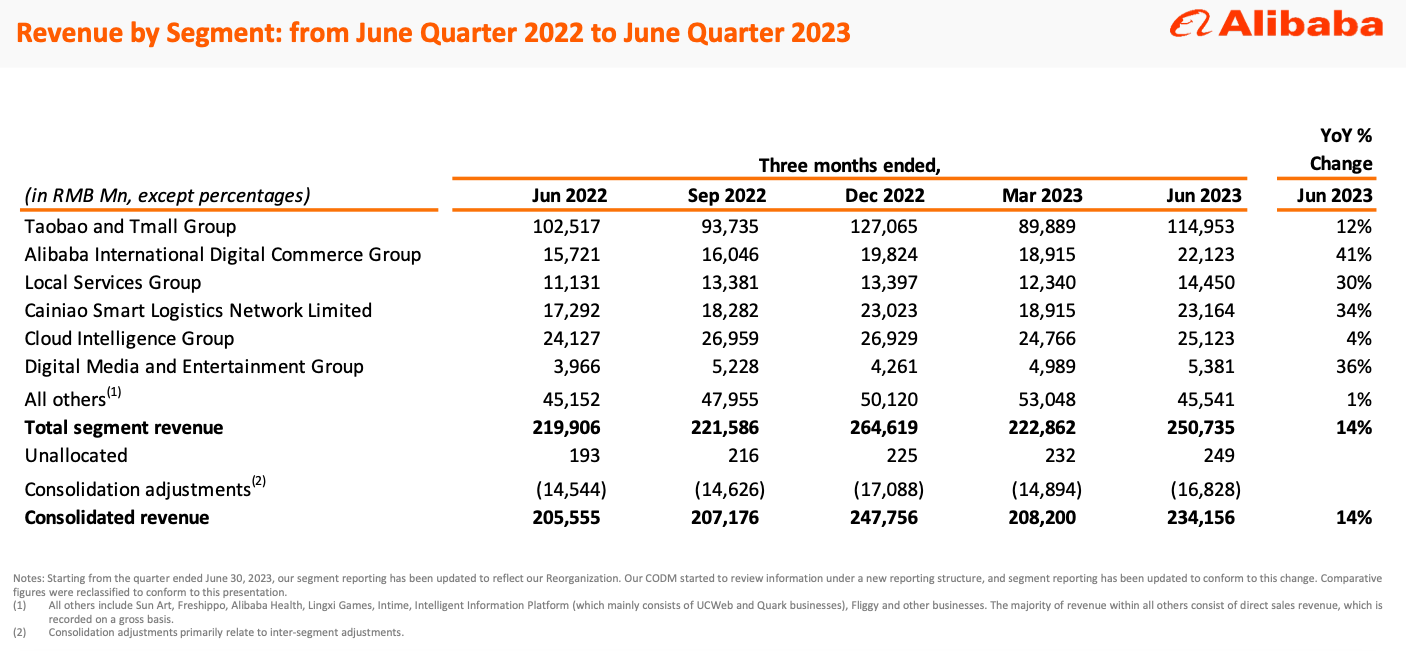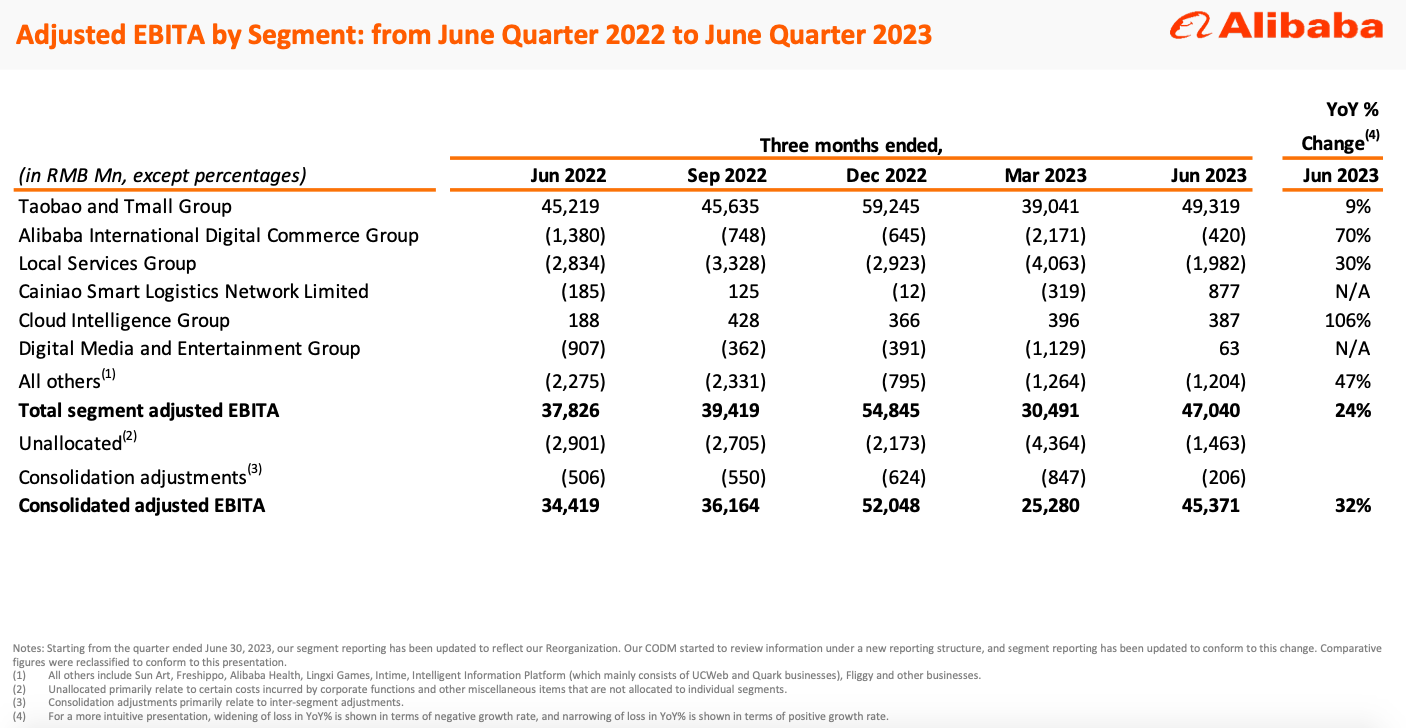 Based on management's comments during the call, Alibaba will continue focusing on acquiring and retaining more consumers on its Chinese platforms to make them more appealing to merchants. This means lower profitability in the online segment before more merchants get attracted by a higher customer base and start spending more on promotions and other services.
It is also unclear how quickly and which segment will be IPOed first. With the former Chairman and CEO, Daniel Zhang, taking over the role of Cloud CEO, it is clear that Cloud will get a lot of attention from the Alibaba founders in the future. This is not surprising given the lower penetration level in China compared to the US and all the potential AI offers.
There were some market comments that Cloud could be spun off rather than IPOed, which looks like the best option to me. When a company is undervalued relative to its underlying businesses, the risk is that the discount does not close or even widens after one of the operating subsidiaries goes public. It is easier for shareholders to realise the value of their holdings if they get direct ownership of the underlying businesses.
I was planning to start selling the stock once it approached $130, admitting my
original thesis
was wrong. That was based on the view that Alibaba's growth has stalled and the upside mainly comes from stock re-rating. However, if the top line can grow more consistently and margins continue to improve, then the upside could be much more significant.
I believe one strong quarter is not enough to make such a conclusion, but it definitely provides a good reason to be more optimistic.
I considered adding to my position but thought that 4% is not such a small size considering "un-hedgeable" geopolitical risks. I still may buy more if the stock falls.
DISCLAIMER:
This publication is not investment advice. The primary purpose of this publication is to inform and educate readers about the stock market. Readers should do their own research before making decisions and always consult with professional advisors. Information provided here may have become outdated by the time you read it. All content in this document is subject to the copyright of Hidden Value Gems. Please read the full version of the Disclaimer
here
.